Maso nella Val Di Non
---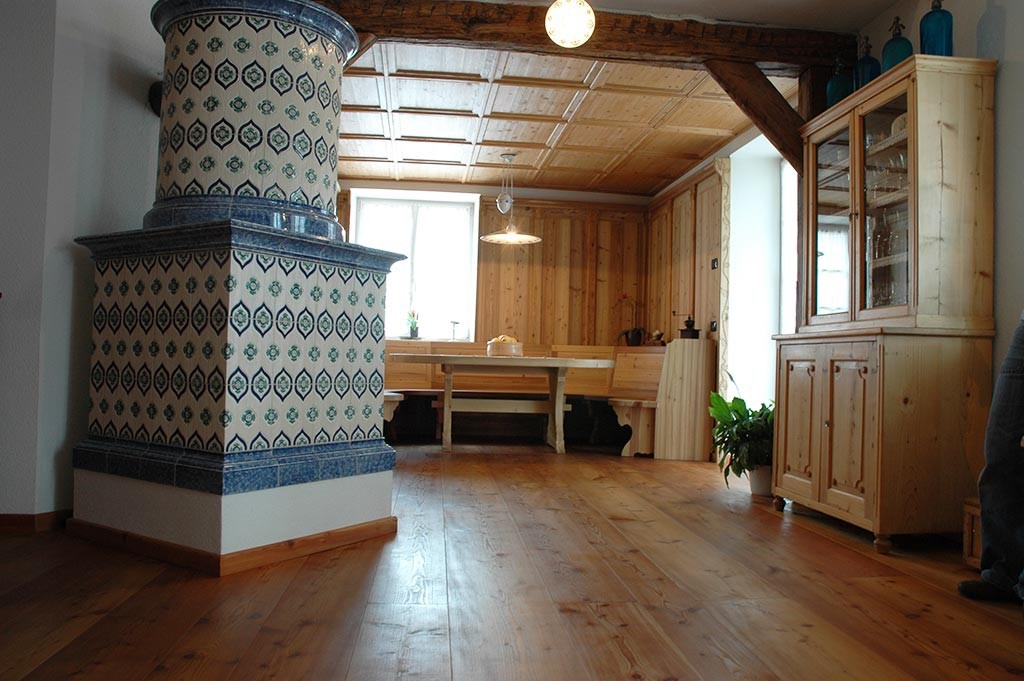 Legno antico: Larice antico cerato
This realization, in Taio, was characterized by its complexity: we wanted to give the rooms that rustic look typical of the Trentino farms, without however expiring in a simple reconstruction, in that sense of "already seen" that often dominates projects that set goals similar to ours.
We have therefore decided to install an
antique waxed larch
flooring, which illuminates the rooms of the house and at the same time gives warmth. In antique larch we also created the staircase. For the furniture we have instead chosen the old fir, which like the larch is a typical plant of our Alps.