Paolo Zuliani
---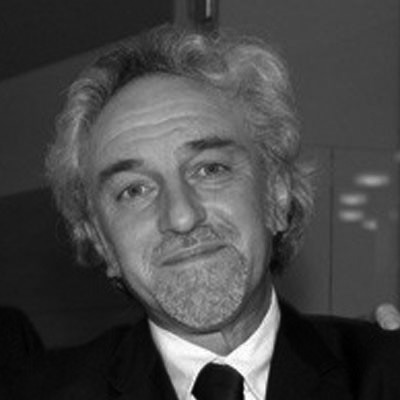 ita-782.jpg
Was born in Udine in 1958, he became architect in Venice in 1982.
People says:
"The style of Paolo Zuliani materializes in the complete realization of structures, buildings, renovations, rooms and spaces that need to escape from the norm.
His ongoing research, internal and external, painful, intense and at the same time revolutionary and extremely creative, is able to "pierce" for his innovation in the creation of space and use of materials.
The design becomes one with the space, and the space becomes his home.
Every detail and every element is designed and followed by a continuous dialogue with the several workers who skillfully interpret and create new forms of traditional materials.
Wood, steel, stone and glass are a constant in his work, but also communication becomes an integral part through colors, signs and writing.
He's eclectic and shy and he doesn't like to talk very much, in fact he rejects the lights of the success of his works.
He lives in Bressa di Campoformido (Udine) and works around the world. "